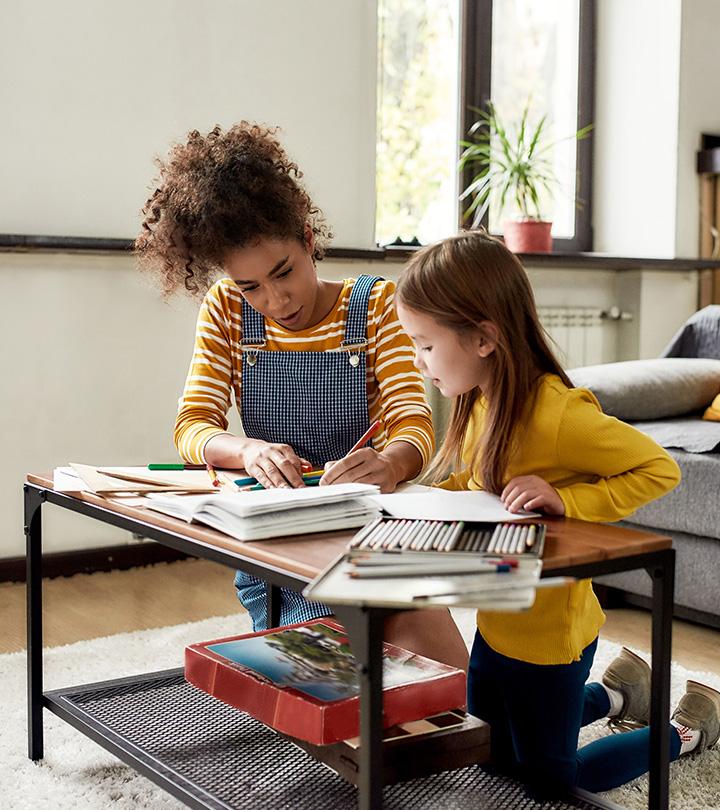 Time management can be tricky when you have children. In such a situation, it's a blessing to have someone to look after your child so that you can calmly go to work or do your chores.
In-home child care is one of those services where you can hire a trained caregiver or a nanny to come to your home and look after your children while you are away. Such professionals are trained to take care of your child's every need, such as feeding, playing, sleeping, and their safety. To ensure your child's safety, you should look for certified agencies and websites or choose a trustworthy person to look after your children.
Here, we will help you understand the concept of in-home child care and how to choose the right one for your child.
How To Choose An In-Home Daycare?
The factors that you need to consider in choosing a home-based daycare include (1):
Early planning: You need to plan and go through different websites or organizations offering in-home daycare providers or child care services. If you are starting a family and are nearing your due date, consider looking for such options so that you have sufficient time to make an informed decision.
Background check: There is nothing like being overcautious when it comes to children's safety. No matter the type of care, you should always verify if the caregiver you wish to hire is a designated professional and is from a licensed organization. Some in-home child care providers, such as nannies, may not be licensed professionals. In such cases, run a thorough background check and ask around to ensure the person can take care of children.
Informed decision: After the research and background checks, the onus of making the right choice is on you. If at any point you feel unsatisfied with the qualifications or have reservations about home-based daycare, you may explore other child care options.
Staying involved: Once you have selected the ideal caregiver, you need to communicate with one another to make things smooth. To ensure that your child is in good hands, you can arrange meetings or informal question and answer sessions with the caregiver and even your children.
What Are The Advantages And Drawbacks Of In-Home Child Care?
Advantages of in-home child care (2)
Lesser number of children, mostly children from one home.
Your child receives undivided attention.
Less expensive than other child care facilities.
An in-home care provider may also help in your household chores.
Flexibility of hours, since you can arrange the time according to your convenience.
Provides comfort and safety.
Drawbacks of in-home child care (2)
Your child may lack interaction or social development as they will be the only child.
One person is burdened with a large amount of work.
It is difficult to find licensed in-home care providers.
At times, your child care provider may cancel on you without prior notice.
What Is The Difference Between In-Home Child Care And Daycare Center?
The term daycare means the care provided to children outside of their homes either in a licensed professional organization or a non-profit one, during the daytime. Nowadays, the term daycare is seldom used and is being replaced by child care centers since the former does not highlight the work involved (3). Child care centers comprise groups of children and may incorporate primary schooling and playtime for the overall development of children (4) .
In-home child care refers to one of the child care services where you can hire a caregiver to come to your home, take care of your child, and provide more flexibility of time. Such a care facility involves only your children and a primary caregiver (5).
What Are The Other Types Of Child Care?
There are different types of child care that you can choose from, based on your convenience and requirements (4) (5).
Family child care homes: These are licensed organizations, set up in a private home, that work under the Child Care Regulation. It usually comprises not more than two caregivers and around eight children.
This care facility may be more comfortable for your children due to the home-type setting with a minimum number of children. Since a family child care home has the facility to accumulate children of different age groups, you can enroll all of your children so that they can be together.
Child care centers: These are more formal and professional care facilities, consisting of administrative staff. Here the children are divided into groups according to their age. The type of care may comprise schooling programs, church programs while incorporating fun playtime. Such care facilities ensure all-round development of your children while following Child Care Regulations.
Preschool programs: This type of care facility offers primary schooling programs along with daycare. They typically provide care for children between three and five years and offer preschool lessons for early learning and development. Such care programs could be part of an educational organization, a child care center, a church, or community-based care.
School-age programs: They cater to your child's before and after school needs. Here, they provide care for school-age children, before and after school hours and sometimes on school holidays. You may find such programs in a family child care home, a child care or daycare center, or an organization arranged by the school.
Family, friend, and neighbor care: A simple and inexpensive solution to your child care needs could be the family, friend, and neighbor care facility. Here, you can ask a close friend, a family member, or a trustworthy neighbor to look after your children. This can either be at their home or yours. This program offers the flexibility of time and also a comfortable environment for your children.
Thanks to numerous websites and organizations to select from, choosing the right child care facility has become quite easy. In-home daycare may have leverage over other care facilities, but every system has its pros and cons. Prior to making the final decision, consider all options and do thorough research in order to ensure the safety of your children.
References:
MomJunction's articles are written after analyzing the research works of expert authors and institutions. Our references consist of resources established by authorities in their respective fields. You can learn more about the authenticity of the information we present in our editorial policy.
Recommended Articles
The following two tabs change content below.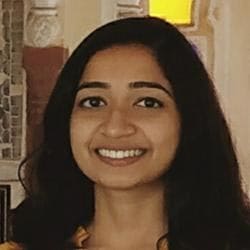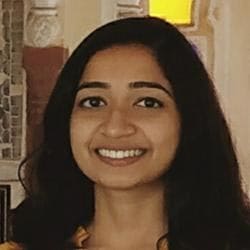 Deepa Rachel Thomas holds a master's degree in English from the English and Foreign Languages University, Hyderabad. She has experience editing academic content for research scholars, reviewing the work of several B2B clients, and working closely with fiction/non-fiction writers. She worked as a mentor for young children at an NGO that focuses on helping children develop their language and soft… more