I have been self-employed in relational communication since 1999. When I set up I was very young and was recently graduated in Communication. Over time and my experiences with the clients I accompanied, I realized that everyone had to mourn someone or something in a lifetime.
Since 2010 I am a therapist. In the beginning, I worked directly at my clients' homes. 4 years ago I opened my practice office.
I live in a city where there are a lot of elderly people and also families. My first consultations as a sophrologist and a psychotherapist all concerned bereavement and sleep disorders.
Since then, I have experienced some terrible bereavements by myself. I lost family members like my younger aunt but also many friends in the space of a few years. Above all, I lost a longtime friend who meant so much to me.
During the dark months that I lived while trying to stay positive, I continued to welcome my clients and to work with them. Some were going through far more terrible bereavements than mine! However, no bereavement is comparable because multiple criteria are taken into account in the way of experiencing grief.
In all the work undertaken with my own bereavements and those of my clients, a cornerstone was missing. Of course the sophrology sessions are good, expressing yourself is also a good thing as relaxing yourself. Symbolic acts do have a real value. No trouble with that!
Yet my clients kept bringing their grief at home. This impacted their own children. A child is like a sponge, they absorb everything! They have got antennas! They hear the information and it comes to them long before us adults have made it clear ourselves!
I had to find something stronger and much more powerful. I have worked a lot with my clients on the bond of love that remains between all those who have loved each other. The survival of this bond is eternal. Even if this idea was very comforting for them, it left them waiting. They were waiting for proofs and signs related to effective existence of that survival!
Talking with navajo people, I understood one thing : the solution is always in the genesis of the trouble you are experiencing. Going back to my worst grief, that of one of my great loves, a grief that took me years to resolve, and moving to the end of the world to study Navajo philosophy, some things just jumped out at me!
As Christians we are enjoined to pray for our dead ones to help them earn their salvation. But we can provide much more! All those who are interested in NDE know that the consciousness once detached from the bodily envelope goes away and gradually rises towards the light.
But here again the role of the bereaved is restricted to a ritual act: that of praying.
Now imagine that we give the bereaved what he is really looking for: a last contact, the opportunity to say goodbye or to hug his deceased one last time. There is a real possibility of connecting the deep desires of the bereaved and the well-being of the departing deceased!
Don't skip a single line or a single word of what follows…
This trick once applied will allow you to END YOUR MOURNING VERY QUICKLY, in a sincere and deep way, and to stop impacting your loved ones and your children with your grief consequences.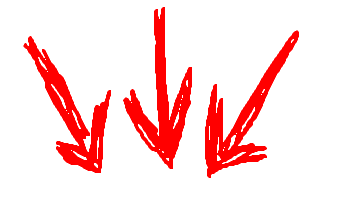 When a loved one dies, it is customary to come and see them and watch over them one last time. We consider that the soul of the deceased is always in the room and sees us.
Yet the MAJOR TRICK to resolve your grief and come to an end, if you have – at least- crossed the phase of shock, denial and bargaining, is TO DO THIS :
Instead of sticking to a passive role with your deceased by crying, going to the cemetery, praying from time to time and feeling guilty or replaying the past, choose to take back an active role with him that is useful to him. in the new state of consciousness in which he remains.
Make sure to become the guardian of his serenity and his sleep. Realize that YOU ALWAYS HAVE A MISSION ABOUT HIM since you two are linked by the eternal bond of love. Make him feel good, rested, repaired and released! When you cryyour loved one senses your distress and this limits him. On the other hand, it is your duty to be happy and to put things into perspective just for your own health! By doing this you become the one who helps him to go towards the light. You can, for example, pray for him every evening and tell him not to worry, that you are managing this peace that he has been waiting for. Say to him for example: "Don't worry about anything anymore ! You can sleep peacefully and rest. You can accomplish yourself as you want. I am on your side and I will always be. Sleep my loved one, I watch over you, your energy and your soul. Know that I always will and that it is me who watch over this cocoon in which you are yourself". Also you can every mornin reassure him, telling him that it's daytime, that you are there and you are still watching over him. You can wish him a good day in Light? And then come back to your duty.
By resuming an active role (not going overboard) with your loved one, things will become easier in your life. Become the guardian and watchman of his sleep and make sure to keep these responsibilities as well as possible. Think of the legends about the guardian of the moon, that of the sun and the stars. Learn about the attributes and functions of a good guardian. By following this advice that therapists never tell to their bereaved clients, you will gradually regain your other responsibilities. You will stop being paralyzed by sadness. You will come back to Life.
It is also a good role to give to children when they lose their pets. By taking care of their animals'well-being and salvation, they will reconnect more quickly to their other functions.