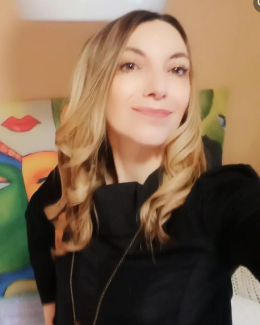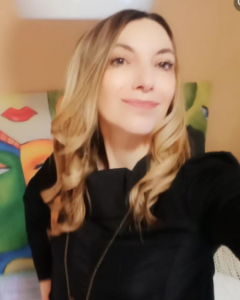 It's not easy to reassert your "inner goddess" and to feel gorgeous all day when running from work to school! I've noticed that every time I focus more on spending quality time with my kids (which is a mainstay of their love language), I necessarily take less time for myself or for my hair. The false good idea: after the birth of my second child, I cut my hair at the shoulders, then in a tapered bob (a hair catastrophe!) then in a superb plunging bob making me look like Nicole Kidman in the film Paddington! Alas it was even worse: to hold it fine my haircut had to be brushed every single day and after three months my hair volume had dropped a lot due to the constant use of the hair dryer… I then took 4 years to recover a above shoulders… Today I decided not to cut my hair anymore. For at least two years their growth has stagnated. I was angry about that! For me a "goddess" (the woman able to reclaim each one of her feminine powers) has absolutely fabulous and very long hair! But here it is: nothing helped, neither expensive shampoos, nor hair vitamins, not even a strict and varied diet (red fruits, avocados…)
I finally found my routine and my hair problems that go wrong with my status as a therapist and a busy mom are starting to resolve!
I deserved the best and the most effective process for my hair… but I had no time and no more ideas for that! Can you imagine the problem?
It was by surfing the web that I learned a little bit more: there was a lot of talks about Matcha tea. I don't care about the rituals, the milk you put in it, the foam cream or the little chocolate hearts you can draw on it… So I asked about the effects of Matcha on the hair: I learned that Matcha was beneficial for relaxing, experiencing a form of mind vacuity, but also for slowing down degenerative diseases and for… hair growth and thickening!
So I was off to buy some Matcha Tea! I started to drink it every morning instead of my regular coffee… It really changed my life! Then I started to recommend it to my customers (I'm a sophrologist and a psychopractioner here in France).
Still on the web I was learning about rosemary oil. But it seemed expensive and complicated to use. I have dry hair but it doesn't tolerate oil well. If I use some oil I have to rinse it for at least 20 minutes. I really don't have time for that!
Fortunately, I learned that a simple rinse with water infused with rosemary was enough to revive hair growth. I'm almost 48, would this work on me? I decided to do more than what was indicated…
Here's how I do with rosemary. I bought pure rosemary tea bags at the organic store. I boil a pot of water, place two tea bags for 1 liter of water in it and leave to infuse for two hours. Then I use a part of the decoction to massage my skull and apply all over the hair. Then I let it impregnate for ten minutes. I rinse. Then I apply my organic and neutral shampoo, without additives, I make an organic nutritious mask (still additives free) then I rinse and put my hair in a towel. Whenmy hair is still a bit damp, I spray the remaining rosemary infusion all over the hair and massage the scalp. I insist on baby hair and the bottom of the neck.
After three weeks my hair is shinier, stays clean longer and above all looks fuller. I have lots of baby hair growing around my forehead.
I intend to continue this routine throughout the month of March and throughout the month of April and thus space out my visit to the hairdresser to redo my blond roots.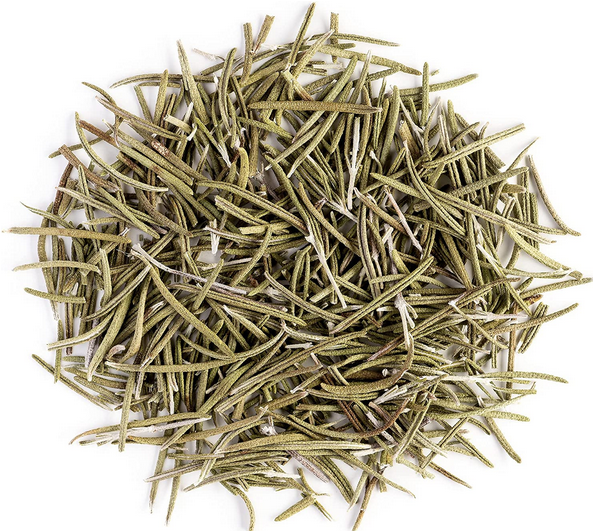 I recommend to use the Greek Rosemary which is one of the best !
But it's not over, I haven't said everything!
The last trick to benefit from an amplified growth is really to wake up your hair every morning by spraying rosemary water on your roots and massaging for three minutes. So all week your hair is more supple, more voluminous and shiny and the growth is accelerated!
As you can see, I am light brown with naturally copper highlights. I do blonde highlights in my hair every 3 months (discoloration). I was told to beware of rosemary because it darkens the hair. As you could read I put only 2 tea bags for 1 liter of water and my lotion therefore has a golden color and not a brownor a dark one. My roots are slightly darker than before and my hair has a more coppery sheen. I can completely neutralize this effect by doing a centaury shampoo from time to time.