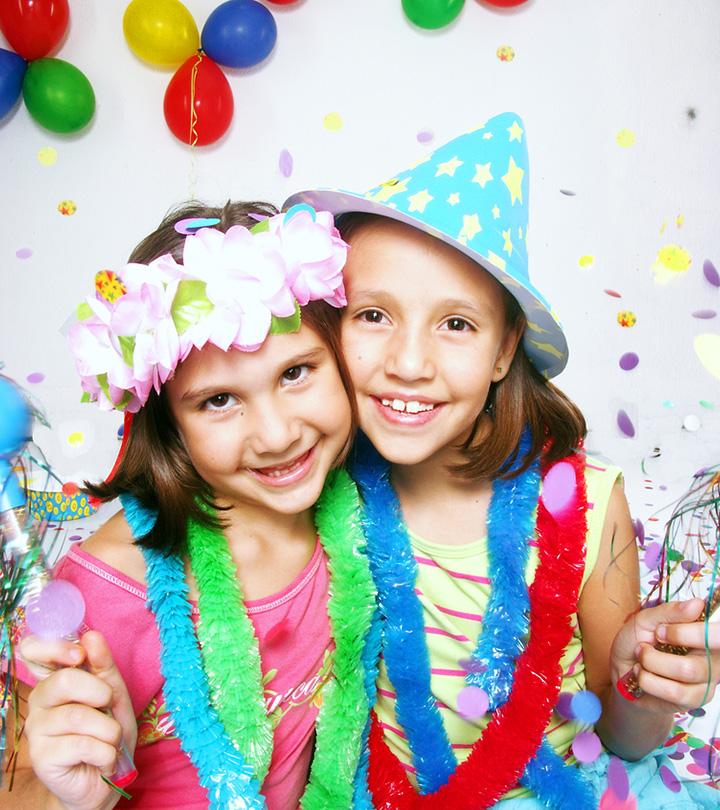 A child's birthday party is a special occasion. It is the perfect time for you to don your event management hat and plan a perfect party.
The main thing you must remember while planning your child's birthday party is that it must reflect their personality. Their likes and dislikes play a huge part in every decision you take including décor, food, and cake. They must be satisfied with your final arrangements, as it is their special day, after all.
In the beginning, this might seem overwhelming. However, with our unique kids birthday party ideas, you can arrange a birthday party like a pro.
36 Unique Birthday Party Ideas For Kids
1. Pancakes and pajamas theme
This is a unique idea for children who love lounging around in pajamas. You can offer pancakes for dinner. Offer a range of syrups, toppings, and add-ons for children to choose from.
2. Moon theme
This is a great idea for budding astronauts. You will need to decorate the party area in black, white, and gray. Add lots of glitter. You can add a rocket, other planet cut-outs, and even a spacesuit that suits your budget.
3. Musical party
Most children enjoy music. Whether you are planning a party for a toddler, tween, or teenager, you can arrange a musical party. Dance along, move to the music, pass the parcel, karaoke, and lip-syncing are different games you can consider.
4. Bubble theme
If you don't mind a little mess, you can arrange a bubble party for the children. Children love chasing bubbles and popping them, so this will make for a good game as well. This is a great party idea for outdoor parties where the guests can go wild.
5. Backyard movie night
If you want an experience similar to a drive-in movie, you can set up a white screen and a projector in your backyard. Choose movies that everyone would enjoy and don't forget to get some popcorn ready.
6. Cotton candy theme
Bring on all the sweet fluffiness with cotton candy spread all around. Decorate the party area with bright colors. Use streamers and frills abundantly to give a fluffy impression. Include sugary treats and cotton candies for the snacks.
7. Ice cream party
If your child's birthday is in the summer, and you are at a loss for ideas, an ice cream party would do well. You can stock up on different flavors of ice cream at home or take everyone to an ice cream parlor and let them have a blast.
8. Jungle theme
Decorate the party area in faux foliage or use décor in shades of green. Dress up your child as their favorite animal. You could make animal-shaped invites and ask the guests to dress up as their favorite animals.
9. Stuffed animals' tea party
If your child has a favorite stuffed animal, their birthday party is the perfect time for the stuffed animal to make some new friends. Ask your child's friends to get their favorite stuffed toys to the party. Children and their stuffed toys can have lots of fun together.
10. Pinata theme
A pinata themed birthday party is a cool yet unique birthday party idea. What's even better, every guest gets to take home something from the pinata and you don't have to prepare favor boxes. It is a win-win situation for all.
11. Space theme
This theme is similar to the moon theme except that you get to use more colors. You can add rockets and even make aliens out of balloons or cardboard. You could even set up a telescope in your backyard for some stargazing.
12. Car theme
If your child loves cars, this theme is the one you must go for. You can get car-shaped balloons and decorate the room with car cutouts. Order a car-shaped cake for cutting. You can also decorate empty cardboard boxes to look like cars and let the children 'ride' them.
13. Color theme
Your child's favorite color could become the theme of their birthday party. You could ask the guests to come dressed in the color you have decided, or you could ask them to dress up in their favorite colors.
14. Mickey Mouse theme
Most children are familiar with and love Mickey Mouse. Bake cookies in the shape of Mickey Mouse and let the children decorate them as they wish. A Mickey Mouse cake, raspberry drinks, and Mickey Mouse collectibles for party favors will make the party a success.
15. Water games party
If your child has a summer birthday, having a water-based party is the best thing you can do. You can play several water games with children.
16. Pizza party
You can never go wrong with a pizza party. Order pizzas or, even better, make them yourself. Prepare the dough and children can add the toppings of their choice. Your child and their guests will enjoy making their own pizza combos. You could even hold contests for the weirdest or cheesiest pizza.
17. Vintage gumball theme
There is no better way to include a splash of color in a birthday party than a vintage gumball theme. It is a unique theme that will surprise your guests. Decorate the party area in bright bubblegum colors. Add a real or cardboard gumball machine with loads of gumballs for all the children.
18. Baking party
Let the little bakers try their hand at amazing cupcakes and cookies at this party. You can include toy cooking sets for children to play with. Use different types of icing and toppings, and let children decorate their sweets as they like.
19. Pirate theme
Most young children want to become pirates only to shout, "Aahaaarrrgh!" Give them a chance by organizing a pirate-themed birthday party for your child. Dress up your child as a pirate and complete the look with an eye patch.
20. Nautical theme
While we are talking about pirates, why not arrange a nautical-themed party for your little one? It is quite easy to plan as the basic color scheme is blue and white. Dress up your little one in smart sailor's clothes. You can also ask kids to make paper boats and hold boat races.
21. Escape room game party
Escape rooms are a great hit among young children. They give your child and their friends an opportunity to use their brains in different ways. They have to solve different puzzles to get out of the room.
22. Fancy dress party
A fancy dress birthday party is an amazing idea for children. Children can get dressed as a character of their choice. It is a great idea to let children pretend play as well. Children will get to interact with different 'characters' and know more about them.
23. Baseball theme
If your child is a baseball fan, hold this party for them. You can ask the guests to bring their gloves to the party. You can either take the players to a baseball game, watch a live telecast of a game on TV, or organize an informal baseball game in your backyard.
24. Food truck
There are several food-truck companies that take orders for a home party. If you have the budget for one, invite them over. It is a surefire way to make sure the guests enjoy the party.
If your budget doesn't permit it, you can put up your own stalls. Tacos, nachos, hamburgers, hot dogs, ice creams, shakes, smoothies, soda, etc., are excellent food choices for a birthday bash.
25. Outdoor party
If your child and their guests like games, you can plan a party that involves some games. Take them to a skating rink or a bowling alley. You can also take them to a fast-food restaurant for refreshments. This way, you do not have to make any food arrangements for the party.
26. Craft party
Set up some craft stations for the little craft enthusiasts. Give each child some craft items and let them make something using their imagination. You can include things such as paper, felt, foam, cardstock, beads, sequins, glitter, and glue. You could even give crafting kits to each guest as a party favor.
27. Slime theme
If your child loves slime (who doesn't?), plan this birthday party. It is a perfect party idea for children who love messy play. Plus, each child can take home a portion of the slime they make.
28. Balloon theme
You read it right—you can actually plan an entire birthday party around balloons. Balloons are extensively used for decorations, anyway. Plan different balloon-based games including pop the balloon and bounce the balloon.
29. Chocolate theme
You can arrange a organize a birthday party that everyone will remember. Get some chocolate compounds and keep the molds ready. Clean out your refrigerator. It will be a blast.
30. Scavenger hunt
A scavenger hunt is a classic idea for a birthday party. Keep the age of your child and their guests in mind while you make the clues. The puzzles should not be too tricky to solve.
31. Lego theme
Children of all ages love playing with Lego blocks. Get some Lego sets, divide the guests into teams, and let them build whatever they want with those blocks. This theme teaches teamwork and coordination to children. You can build Lego towers and ask children to knock them down. You could also time them while they try to build the tallest tower.
32. Dance party
If you have the budget to hire a DJ, do so. They will make sure the children have a good time. You could also rent a couple of good speakers, set up a playlist of dance songs on your laptop, and get grooving.
33. Gaming theme
Purpose your child's love for video games to plan their birthday party. Fortnite, Minecraft, and Roblox are quite popular among children. They can dress up as a character in the game.
You could also give them access to video games.
34. Detective theme
Leave some clues for murder or robbery at the party place. The detectives have to question the suspects and recognize the criminal. Use reds, browns, maroons, and black to decorate the party area. You can make 'top secret' invites for the guests using invisible paint or tiny letters to write.
35. Robot
Create your own robots from old plastic bottles by painting them in silver. Give each child some plastic lids, bottles, and containers to make their own robot. The party can end with an obligatory robot dance. The best robot wins.
36. Paw patrol theme
Get ready to go on a rescue mission with the little pups. Dress your child up as Ryder and let some stuffed toys become their pups to the rescue. You can play different games in which the guests play the roles of the pups and go on rescue missions with Ryder. You can also play Paw Patrol music or even the movie for children to enjoy.
With these unique kids birthday party ideas, you are sure to see your child have an amazing time while not burning a hole in your pocket. You can also join in the fun. After all, you will be the principal photographer. Click and make lots of memories together.
The following two tabs change content below.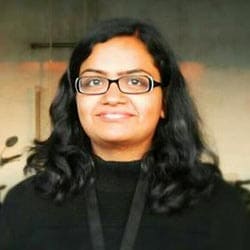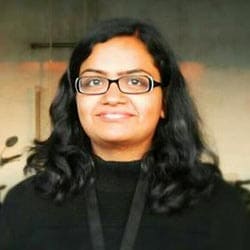 Nisha Bharatan is a freelance writer with experience in writing health and finance content for various Indian and international clients. An engineer by profession, she also did content marketing courses to complement her interest in writing.Nisha writes articles centered around kids' development, their activities, crafts, games, and fun elements that keep children and families entertained. Her research skills and experience as a mother provide the right insights to parents. She likes to spend her free time reading and looking up new ways to reduce the screen time of her child.