It is a quiet controversial subject. Is it possible to be a good mother and to continue, after 35-45 years old, to learn, to study and to amplify your intellect? It could be fine but… do you have any time for this? And… what about studying for being a mompreneur? Increasing your knowledge while raising your children, what do you think? And how will your loved ones react? Let's have a look…
The more you walk in life, in your profession, in your activities, the more you gain certainties that may keep all other possibilities away. So being a stay-at-home mom while studying, looking beautiful, and growing your online business may cringe some people. It's all about mental flexibility…
"To All The Moms"…
A friend of mine recently wrote that, on his facebook wall :

"To all the moms who stay at home and raise the kids and get criticized for not working. To those who work letting their children to a nanny and who are criticized for working. To those who try to be half-and-half and who are criticized because they are never at 100% in what they do. To those who keep their children at home and who study with an online course to ensure their future and who are criticized because they are no longer young enough to study! And finally, to those who are "only" at home and who are criticized because they are gentrifying! Happy Mother's Day! "
I smiled while reading his post. But I was also angry … because it was so true! Each of the situations he described reminded me of a stage of my own my life as a mother of two.
Myself, when I was younger with no child, I fell into this too easy trap saying: "If this mother earns little, it is because she has not studied enough!" or even: "If she complains not to go on vacation far away, she had to think about it before having children! ". Even today, it sometimes seems a bit hard to tell about my life and activities as a mother, therapist and mompreneur to stay-at-home mothers. I sometimes feel as there is envy or curiosity. Some moms I know just get informed to do the same but staying very aware of the tenacity that it may require… Many intelligent women understand that in addition to the will to do, it also takes great organizational skills. I fully understand women who prefer their tranquility to an exciting but exhausting (and sometimes chaotic) life! We only have one life. Even if it is closely linked to those of our loved ones, it is up to us to make our choices in order to be happy…
Organization And Priorities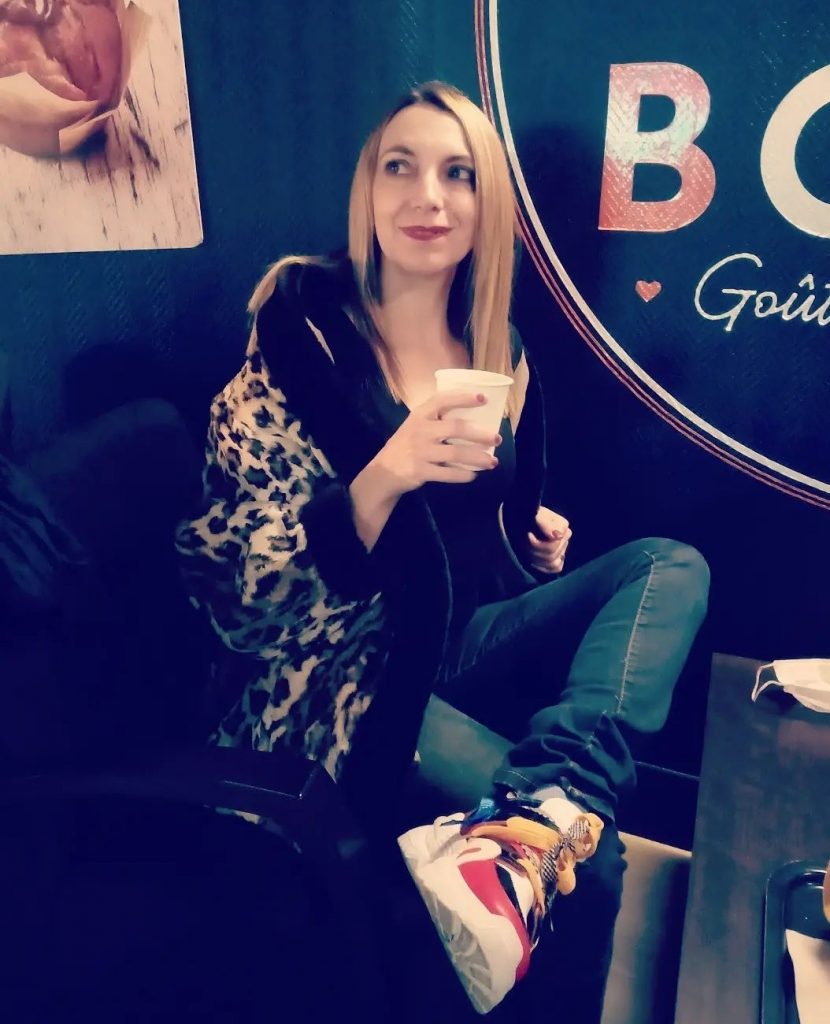 I sometimes feel like an alien. I try to keep what I do for myself. But if I accidentally tell what I'm doing (mom, therapist, writer and guesthouse owner) and what fills my days, I'm instantly told, "How do you manage to do all this?" The answer could be "I want it all, therefore I do whatever it takes to have it all". But that would be too simple. I have always been a hyperactive girl and then woman with multiple activities and projects and becoming a mom has just changed my organization and my priorities. Kids before all!
If I continue to do lots of things and to constantly learn (especially because it is important in my profession as a therapist) I don't carry out all these activities the same way as before. Before being a mother only the result of my activities and the pleasure taken in doing them counted. Today I still do but the result is less important to me. The most important still remains my children, my marriage and family harmony.
I LNT. Do you ?
How to continue your learning and to develop your intellect throughout your life as a mother?
As often as I can I LNT (Learn New Things).
LNT allows you to keep a good mental training. We can't grow mentally doing the same things over and over again and only caring about what's going on in our job or in our home. Are you a chartered accountant? Do you know the numbers and functions of all the latest accounting softwares? It's perfect. But what is your level in art history? How about child psychology? Did you visit Paris last summer? Excellent! But do you know what is happening in India regarding the situation of women? Could you give me a list of the countries which nowadays are still at war?
The easiest way to increase your intellect is by reading. Currently a kindle and a subscription allow you to read as much as you want for cheap. In addition, kindles and ebooks do not take up space.
Online and distance courses remain the most convenient way to learn. There are many inexpensive and very well designed online courses, for example at Reed.co.uk. During your baby's nap, you can learn new things and sometimes very technical and advanced ones! You don't need to ask for the diploma or the certificate at the end. It's always cheaper without the certificate. But if you're sure you're doing something for your business then of course choose to pay the extra $ 50 for it!
Just having a notebook and writing down all of your time-saving tips in is a good way to learn and to transmit to others.
You cannot know everything about everything. But you can eliminate some of your shortcomings by having a notebook in which you write down all those things that you don't know about and you've got to study later. If you manage to understand the loop time theory from the film "The Lake House" (starring Keanu Reeves), please give me a call (ah, ah…)!
You can visit virtual museums.
You can discover a new city with Google Earth. I am based in France the main part of the year but when "I've got the blues" I always go and visit Sedona's red mountains! One day I'll go for real, for sure!
Becoming a Mompreneur and developing your own blog about a specific theme, a niche, allows you to develop a great expertise. Researchers all agree expertise is acquired in 7 years.
Are you criticized for doing?
Yes, I get a lot of criticism about everything I do. Someone once said to me in front of my youngest 4-year-old son: "Don't you think you do too much? Shouldn't you just refocus on your children?" This thought came from a man whose wife stays (reluctantly) at home when she has wanted to start an online business for years (which her husband stubbornly refuses her on the pretext of not raising their taxes). It doesn't matter how this discussion ended. All I remember is my little boy pointing his finger at me and saying to this man, "See her! She's the best of all moms!"
I had a very early discussion with my kids about working at home and being a mompreneur. My son, now 16, told me when he was 6: "I prefer to have a mother whom I see a bit less but who is happy and fulfilled". My two children are precocious and hypersensitive. They understand the deals of family and mom's life very well.
The question I am asking you is do you think your children are happy when you are frustrated at not cultivating yourself or not being able to take a distance course because you are precisely their mom?
Very Busy Days
I admit that things are not easy. I get up very early because being a freelance and a mompreneur also means giving my children everything they need. I"m totally involved in going to bed and getting up times, breakfasts, snacks and dinners, going back and forth to school. Between the two I work, I meet my clients and when I have no clients I work as an online editor. I also offer distance reiki treatments. Each treatment is done live and lasts for about 45 minutes. Suffice to say that days are busy…
I study new things at night when my children are sleeping, for up to two hours. I try to go to bed early because I know the nights are short when my youngest son calls me for one or more nightmares …
I did not give up my look, my activities, my online courses, or my hobbies (musical composition and painting). I have not given up on family outings with my husband and children on Saturdays.
Sunday is the worst day for me because it's all about cleaning and preparing things for the new week coming.
For my reading I switched to kindle, which is so practical. For my classes, whether it's a yoga class or a psychology class, it's always online courses.
In 2021, I trained in a new method of coaching and in welcoming children with autism. I also subscribed to a "forgiveness course".
2022? I plan to go back to the university for a new course about Autism!
My Bag, My Second Home!
My bag is so far my second home: tablet, mini computer, diary, notebooks, pens … The inspiration for the website I edit may come at any time. Every minute is exploited. The line to the dentist or the doctor, the dog walk, the morning coffee after the two kids are at school… I work and learn all the time!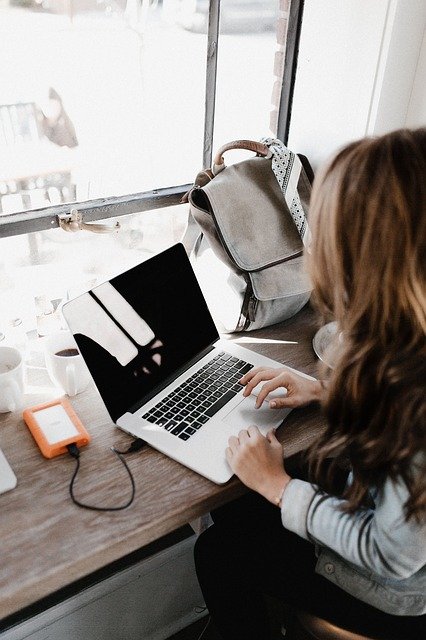 I don't think that having children prevents fulfillment as an entrepreneur or an artist. It's how you fit your activities into your day and how smart you know you are that really matters. When you need time, you find plenty of tips to save it! All this time saved is the lifeline for your activities and your personal learning.
And then sometimes you have to know how to rest, how to give up everything, how to do nothing more but letting yourself live. This is what we do during each school vacation. We prefer an unknown area and a rental with a beautiful view. The vie is our everything because we do nothing more!
Everything is a story about priorities, speed but also surrender. It's up to you to find the right chemistry to ensure that you are both an available and accomplished mother!