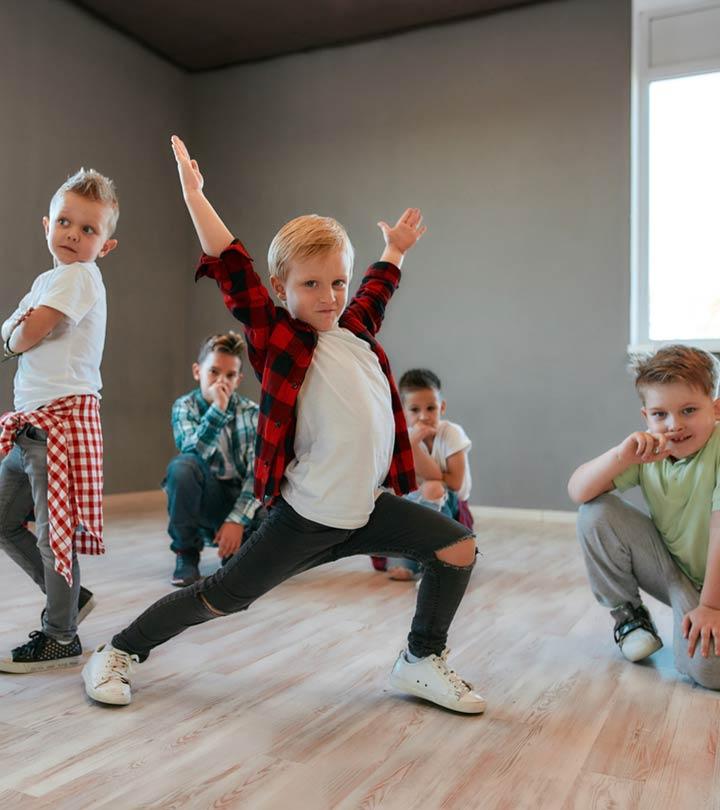 Gone are those days when rap songs were made for older audiences. Well, there's no denying that most rap songs are not quite child-friendly and as parents you may not want your children bobbing their heads to them. But with changing trends in music, the rap genre has evolved. So, even the younger generations can enjoy fun and catchy upbeat rap music.
In this post, we have compiled a list of kid-friendly rap songs you can play for your children without any hesitation.
36 Kids Rap Songs
1. Stereo Hearts
Stereo hearts, a captivating song by Gym Class Heroes featuring Adam Levine, is a song about a guy who uses his metaphorical "stereo-heart" to express his love, and wishes to spend the rest of his life with her.
YouTube: Gym Class Heroes: Stereo Hearts ft. Adam Levine [OFFICIAL VIDEO
2. Jump
One of the classic hip-hop hits, Jump was composed by Jermaine Dupri and sung by the youngest duo in hip-hop, Kris Kross, in the 90's. This song encourages people to jump to the rhythm and dance their hearts out.
YouTube: Kris Kross – Jump (Official Video
3. Ice ice baby
Vanilla Ice, an American rapper, is believed to bring the rap genre into popularity. The hit single "ice ice baby," is one of those songs where the beat is what captivates the people's attention rather than the lyrics where mostly he raps about his capability as a rapper.
YouTube: Vanilla Ice – Ice Ice Baby (Official Music Video)
4. Old town road
Old town road by Lil Nas X and Billy Ray Cyrus, won the Grammys in 2020. Mixing rap with country music, he basically talks about his journey to success, as he's experiencing it, in a fun and upbeat manner.
YouTube: Lil Nas X – Old Town Road (Official Video) ft. Billy Ray Cyrus
5. Sunflower
This is probably your child's favourite song from the movie "Into the spider-verse". In this catchy and melodious song, Post Malone compares a girl to a sunflower which requires sunlight and love to bloom but is strong enough to handle the dark days.
YouTube: Post Malone, Swae Lee – Sunflower (Spider-Man: Into the Spider-Verse
6. Good feeling
Florida, one of the most popular American rappers, wishes to reflect just "Good feelings" through the song. This song is about overcoming all the hardships to achieve our goals and finding the ultimate joy of success.
YouTube: Flo Rida – Good Feeling [Official Video]
7. Me Myself & I
A group of three American hip-hop artists, De La Soul, wrote this song to promote self-love. Me Myself & I was one of the No. 1 songs in the 80's which tells us to rise above all the criticism and hate and proudly accept ourselves for who we are.
YouTube: De La Soul – Me Myself And I
8. Can I Kick It
Can I kick it, by the former hip-hop band from America, revolves around a group of New Yorker's who believe in having fun and living life on their terms, that inspire others to join them.
YouTube: A Tribe Called Quest – Can I Kick It? (Official HD Video)
9. Survivor
Drawn from their personal hardships, the former girl band, Destiny's Child, wrote this song as an inspiration for achieving success through perseverance and determination.
YouTube: Survivor – Destiny's Child (Lyrics)
10. Now or Never
Considered to be one of the greatest rappers, Kendrick Lamar, tells us to never lose hope, continue to work hard towards our goal, and to find joy in little things.
YouTube: Kendrick Lamar – Now Or Never Lyrics
11. Rapper's Delight
If you are tired of your child dancing to "baby shark," then try the 70's classic dance rap hit by the Sugarhill Gang. Rapper's delight is sure to get everyone grooving.
YouTube: The Sugar Hill Gang – Rapper's Delight ( HQ, Full Version )
12. Men in black
This is a musical version of the classic movie "Men in black" by the versatile artist, Will Smith. It is one of those songs that can get you and your child grooving to the funky beat.
YouTube: Will Smith – Men In Black (Video Version)
13. Dynamite
A hit party song, Dynamite, by Taio Cruz may get your children jumping and dancing to this thrilling music. It is about letting go of our worries, celebrating life, and just being in the moment.
YouTube: Taio Cruz – Dynamite (UK Version)
14. Pretty Girl Rock
Let your children be inspired to embrace and love themselves through this self-empowering single of Keri Hilson about accepting one's insecurities and imperfections.
YouTube: Keri Hilson – Pretty Girl Rock (Official Video)
15. Toosie slide (The clean version)
The song that took by storm, Tootsie slide by Drake, came out during the pandemic where everybody needed something to feel lighter. Through the lyrics of this song, Drake encourages everybody to just follow his steps and dance a little.
YouTube: Drake – Toosie Slide (Clean – Lyrics)
16. All we got
All we got, a song by Chance the rapper, was released in the year 2016. The lyrics portray his love for music, with a religious touch to it.
YouTube: Chance The Rapper – All We Got (Lyrics)
17. Can't Touch This
The American rapper, MC Hammer, simply wrote this song to show off his style and skills as a rapper.
YouTube: MC Hammer – U Can't Touch This (Official Music Video)
18. The Principal's Office
Marvin Young, a.k.a Young MC is an American rapper whose hit single "Principal's Office" was released in the year 1989 and was among the best rap videos of that time.
YouTube: Young MC – Principal's Office
19. Despicable me
A catchy theme song from one of the most popular movies, "Despicable me," by the legendary American artist Pharrel Williams, is a must-have in your playlist.
YouTube: Pharrell Williams "Despicable Me"
20. Playground
A kid-friendly song composed by children themselves. The 90's hit, Playground, by the American boy group Another Bad Creation might just encourage your child to become the next best rapper.
21. Parents Just Don't Understand
Here is a musical version of your children's most common complaint "parents just don't understand". This song by DJ Jazzy Jeff and the Fresh Prince won the VMAs for best rap video in 1989.
YouTube: DJ Jazzy Jeff & The Fresh Prince – Parents Just Don't Understand
22. I wish
Skee Lo, the American rapper, took the expression "if life gives you lemons make a lemonade" to the next level and wrote a song about his insecurities. This went on to reach the Billboard HOT 100 in the year 1995.
YouTube: Skee-Lo – I Wish (Official Video)
23. Cantaloop (Flip Fantasia)
The song that popularised the band Us3, Cantaloop (Flip Fantasia), is a sampled version of the classic "Cantaloupe Island" by Herbie Hancock.
YouTube: US3 – Cantaloop (Flip Fantasia) [Official Video]
24. It's tricky
Featuring on the Billboard HOT 100, Run DMC's "it's tricky" has resurfaced again as tik tok's one of the most popular and trending songs. This can be a perfect dance party song to enjoy with your kids.
YouTube: RUN DMC – It's Tricky (Official Video)
25. Good vibrations
This song is all about "good vibrations." A hip-hop hit by Marky Mark and the Funky Bunch, promotes a healthy and happy lifestyle through music.
YouTube: Good Vibrations
26. Now that we found love
Now that we found love by Heavy D and the Boyz is basically about finding love and shows the singer's attempt in convincing the girl of his dream through music.
YouTube: Heavy D & The Boyz – Now That We Found Love ft. Aaron Hall (Official Video)
27. Rapture
Released in the year 1980, rapture by Blondie the American band, was the first ever song with rap vocals to hit number one in the Charts.
YouTube: Blondie – Rapture
28. Who let the dogs out
One of the go to hip-hop songs for both children and adults, especially the millennial parents. A childhood favourite of many, "Who let the dogs out" by Baha Men, can be heard even today in parties.
YouTube: Baha Men – Who Let The Dogs Out (Original version) | Full HD | 1080p
29. I'll find you
This song by Lecrae and Tori Kelly is all about having faith and believing that everything will work out. Add this to your child's playlist and encourage them to believe in the almighty's power and never lose hope.
YouTube: Lecrae – I'll Find You (Video) ft. Tori Kelly
30. Tennessee
The lead singer of the band Tennessee, Todd Thomas a.k.a Speech, wrote the song to channel his sorrow of losing people dear to him and reminisce the memories of his beloved place, Tennessee.
YouTube:Arrested Development – Tennessee
31. 1980
The British rapper Estelle released her single "1980" in 2004. The lyrics are about her journey to becoming a rapper through the hardships.
YouTube: Estelle '1980'
32. Kick Push
Kick Push, a Grammy nominated song by Lupe Fiasco, portrays the rapper's love for skateboarding with a metaphorical representation of life, and how he finds his love through it who is even better in it than him.
YouTube: Lupe Fiasco – Kick, Push (Official Video)
33. Come Close
A song filled with love, Come Close by rapper Common with Mary J. Blige was released in 2002 and featured on the Billboard Hot 100.
YouTube: Common – Come Close (Official Music Video) ft. Mary J. Blige
34. What About Your Friends
What About Your Friends was released by the American girl group TLC and conveys the message what the title stands for. The lyrics remind us of the meaning of friendship and of standing by each other through the good and the bad times.
YouTube: TLC – What About Your Friends (Official Video)
35. Glory
One of the most famous American rappers, Jay Z, wrote this song to celebrate the birth of his daughter. The lyrics are a celebration of the gift of life that he received in the form of his daughter Blue Ivy Carter.
YouTube: JAY-Z – Glory ft. Blue Ivy
36. Classic
Classic by MKTO is probably one of the catchiest songs till date, released in the year 2013. Yet another "classic" to have in your children's playlist.
YouTube: MKTO – Classic (Official Video)
Kid-friendly rap songs may be few in number but each one of them has a unique style. These songs are sure to liven up the mood and get your children dancing to the beat. They also hold a much deeper message that can inspire your children to live and love life, and achieve their dreams.
The following two tabs change content below.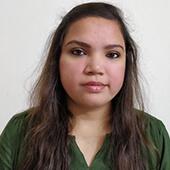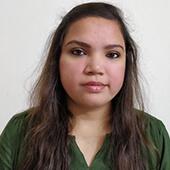 Harshita is a graduate in commerce and holds a PG Diploma in Patent and Copyrights Law from NALSAR University. She has also pursued CA and has more than three years of internship experience in auditing. Her love for travelling has taken her to various parts of the world, and writing the travelogues was what brought out her love for content writing…. more