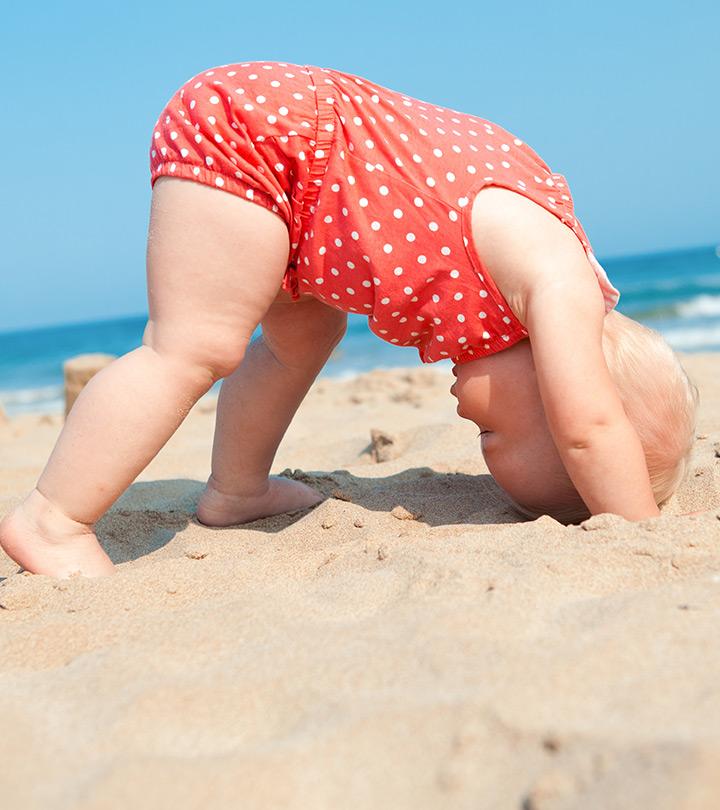 A beach vacation with your baby sounds like a tempting outing and would surely be a memorable one. It allows the baby to discover and explore the world outside their home. After taking into consideration the preparation and safety measures required to take your baby to the beach you can look forward to a memorable and exciting experience.
A beach getaway offers you and your baby many activities to indulge in. However, it is crucial to follow the local water advisories on things that may cause danger to the baby. Such advisories can not only inform you about the potential threats from bacteria in the water but also guide you for your general well-being. This post helps you beyond the general advisories and will tell you more about the safety precautions and tips to keep in mind while planning a visit to the beach with your baby.
At What Age Can You Take A Baby To The Beach?
Experts recommend against beach visits for babies under the age of one (1). The American Academy of Pediatrics does not recommend water-based activities below the age of one (2). As young babies have a weak immune system, exposing them to an open source of water, and direct sunlight could cause them harm. Therefore, it is not advisable to take the baby to the beach before less than a year old.
How Safe Is It To Take A New-born To The Beach?
There's always some negative effect of hot climate on the baby, as the layer of their skin is much thinner and sensitive, which could result in causing rashes or a sunburn. Babies less than six months old are more affected by it. Therefore, such young babies should always be kept under a good amount of shade and protection from direct sunlight. Not only babies, but infants may feel the heat stress if exposed to sunlight for a long period, as they can't regulate their body heat yet (1).
However, if you plan to take your new-born to the beach, follow these safety measures and be prepared to deal with any situation.
27 Tips For Taking Baby To A Beach
27 handy tips for a baby-friendly visit to the beach (1):
Choose a safe spot away from the water's edge to ensure your baby doesn't crawl away into the water body. Also, make sure that it is calm water.
Spot a clean and neat area to sit with the baby and ensure it is not rocky or too sunny. Choose a comfortable spot where there is shallow water, and the baby can be comfortable.
Keep your beach tent at a distance from the water to prevent the baby from getting wet with every tide.
Make sure that your tent is well-grounded and not wobbly. As beaches are airy and unlevelled, the tent may get uprooted if the wind is too strong.
Select a tent that has UV protection and is well ventilated and durable, providing the baby with fresh air and protection from direct sunlight.
Carry an inflatable baby pool for the baby to sit or swim in next to your tent. This will give the baby a fun time and will stay distracted in it.
Make sure you keep a beach umbrella to avoid direct sunlight. This will also help to keep the baby cool and maintain its normal body temperature.
Make a play area that is sand-free as babies tend to put everything inside their mouths. So, make a safe and clean area for them to sit and play in with their beach toys.
Bring a big round hat to protect your baby's head from the scorching sun. Make sure it is wide enough to provide shade to the entire face.
Carry a small portable fan to cool the baby if they get irritable in the heat. This will also be useful to avoid sweating.
Bring a bag full of disposable diapers and wipes that are clean. Just in case you need them, you will not have to worry about packing up and leaving for the day.
Keep yourself and the baby hydrated by making sure that they drink a lot of water or other fluids to not get dehydrated due to the heat.
Carry baby powder as it helps in taking off any sand on the baby easily. It will also keep away sweating and help the baby stay cool for a longer period.
Carry a sanitizer and make use of it before eating anything. It is very important to sanitize to avoid any germs that may be present on the hands.
Make sure you take plenty of water bottles. Falling short of water is not an option because many times, such things may not be easily available near beaches.
Keep some snacks to munch on if nothing else is available at the beach for you and the baby to eat.
Carry a blanket for the baby to feel comfortable in case it gets too cold, or the baby just wants something soft to cuddle in for some nap time.
Avoid using a sun tent as it may get too hot inside and make the baby sweaty and irritable. It will also cause skin rashes, and your baby will be cranky for the rest of the day.
Create boundaries so that the baby does not crawl away too far without your knowledge. Make sure that at all times, the baby stays within the boundary you create.
Keep a constant eye on the baby, so they don't stray away to an unknown person or go after something they just saw and fancied, like a beach ball.
Ensure that they do not put shells, pebbles, or sand into their mouth. These objects are tiny, and the baby might try to put them in their mouth, leading to severe consequences such as choking.
Make the baby wear a personal floatation device or life vest so that even if the baby lands up in the water and goes away too far, and they will stay afloat and not drown.
Learn cardiopulmonary resuscitation just in case the baby needs it. It is always useful and can help save lives if the necessity arises.
Protect the baby's eyes with a pair of dark goggles as direct sunlight can be very harsh for their eyes.
Apply a thick coat of sunscreen to avoid sunburn and rashes. It is best to consult the baby's dermatologist to suggest the type of sunscreen used at the beach.
Don't leave the baby unattended, even for a blink. The beach has no boundaries, and so does the sea. Keep the baby safe well within the boundaries you created for them.
Set up a good example for your baby by following all the beach rules, such as staying inside the boundary, using sunscreen, and staying hydrated. And always be prepared to encounter any sort of situation.
What To Take To The Beach With A Baby
Here are some baby beach essentials for your beach trip:
Baby powder: This will help you take off any beach sand that may stick onto the baby and cause skin irritation or rashes. It will also keep the baby fresh and cool for a longer time.
Hand sanitizer: Sanitize your hand as well as the baby's hand before eating and at regular intervals as babies tend to keep putting their hands into their mouths. To minimize any contact with germs, sanitize often.
Diapers: Don't forget to carry a bag full of diapers and wet wipes in case the baby needs more of them at the beach.
Sunscreen: Use sunscreen generously to avoid sunburn. Babies have extremely delicate skin and are very sensitive to direct sunlight.
Life vest: Carry a life vest, so your baby is safe even if they are in the water. It will help them stay afloat and save them from drowning.
Baby sunglasses: Make the baby wear sunglasses to protect their eyes from the sun.
Sun hat: Cover the baby's head with a thick hat and make sure it is wide and big enough to give shade to the baby's entire face.
Baby beach tent: Keep the baby inside the baby beach tent and make boundaries around it so that the baby stays safe and in the shade all the time.
Water: Make sure you carry tons of water to stay super hydrated. Keep making the baby drink some at regular intervals.
Finally, be prepared with some fun activities or toys for the baby to play with. Once you have made all the arrangements per your checklist, you can feel uber relaxed and have a better time at the beach. It may seem like a lot of effort, but it is all worth it once you see your little one enjoy the vast and open water. Don't forget to get a camera along to capture pictures to be cherished by you forever.

References:
MomJunction's articles are written after analyzing the research works of expert authors and institutions. Our references consist of resources established by authorities in their respective fields. You can learn more about the authenticity of the information we present in our editorial policy.
The following two tabs change content below.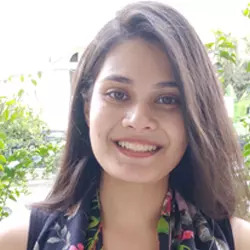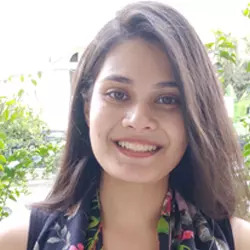 Manjari Srivastava is a graduate of psychology. She also holds certificates in Basics In Clinical Psychology and Identifying Early Signs Of Psychosis In Adolescents And Young Adults.  Previously, she volunteered with an NGO specializing in positive psychology, where she took up individual counseling sessions for students. She also taught English to underprivileged children and helped them with their studies. At MomJunction,… more