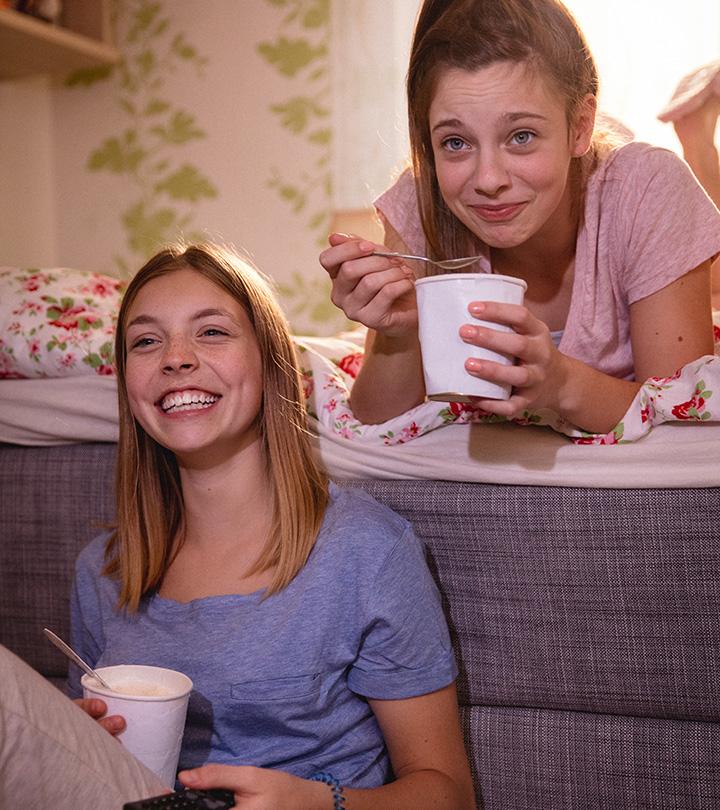 It's a Saturday night, and you're bored. And, you decide to watch a movie. Now comes the most annoying moment, which movie to watch? If you have entered into that perplexing state of loitering around the home screen, perhaps some comedy to lighten the mood is what we would suggest.
How about some funny teen movies? They are light, silly, yet sophisticated enough to convey the thoughts of most generations. A few teen comedies in Hollywood have changed the course of movie-making too. That is the power this under-estimated genre holds.
If this sounds like a nice plan, here are some of the best teen comedy movies you may consider watching.
17 Comedy Movies For Teens
1. The Perfect Date
Directed by Chris Nelson, this teen comedy movie starring young Noah Centineo is a favorite of many. The story is about a young student who finds an innovative way to make money for his tuition fee. However, what may seem initially like a predictable sitcom, The Perfect Date is more than that. It subtly explores the stress of financial burden on teenagers, thus, keeping you hooked on to your seats.
Where to stream: Netflix
2. Lady Bird
Lady Bird has a storyline that most teenagers could relate to. This coming-of-age film story starring Saoirse Ronan, Laurie Metcalf, and Timothee Chalamet talks of a teenager living in Sacramento. She finds herself living a boring life with an uneasy relationship with her mother. This 2002 themed story is a must-watch for teens struggling to discover themselves like the lead-lady of this film, the Lady Bird herself.
Where to stream: Netflix
3. Tall Girl
"Tall Girl" has a clever script and phenomenal performances by the main and supporting iconic characters that would keep one intrigued. Starring Ava Michelle, the movie is about the school life of a teenager who falls in love with a foreign exchange student and realizes her worth putting aside the insecurities she set up for herself. What happens when this teenager finds herself in a challenging situation after finding her true love is the part you'd have to unravel by yourself.
Where to stream: Netflix
4. Dumplin'
The daughter of a beauty queen signs up for mom's pageant – that's the storyline. But, before you call it boring and modern, Dumplin' starring Danielle Macdonald and Jennifer Aniston, has more to offer. With smart comic timing, the movie directed by Anne Fletcher focuses on unrealistic beauty standards. Showing the struggles of modern teenage girls from a better perspective, this coming-of-age movie from our list is something you would enjoy watching.
Where to stream: Prime Video
5. Let It Snow
If romantic comedies with a holiday theme are what you're looking for, this could be the pick. So, a few teenagers get together on Christmas Eve and are stuck together due to a blizzard. Would their lives ever be the same after every friendship and romantic pursuit in the group uncoils itself? This is what the romantic comedy story theme is about. With a story that balances the Christmas spirit and teenage confusion, this is one movie you can't miss out on.
Where to stream: Netflix
6. Blinded By The Light
Taking inspiration from the music of Bruce Springsteen, the movie Blinded By The Light is about a Pakistani teenager, Javed, who faces racial tension. He finds himself through the lyrics of each song and reestablishes himself into a whole new person. Viveik Kalra, who plays Javed, would amaze you with his exceptional performance. With slight unpredictability delivering genuine laughs, this teen comedy movie has a refreshing tale.
Where to stream: Netflix
7. The Last Summer
It is a coming-of-age comedy film telling the story of two teenagers in love spending their last summers together before chasing their dreams. With a simple plot, the story is a predictable one. Nevertheless, the performances of the main and the supporting characters bring the story to life. If you are the one with an ironic ear, thirsty for some timely humor, this KJ Apa and Maia Mitchell starred film is for you.
Where to stream: Netflix
8. The Half Of It
Ellie Chu, unpopular in the school, is approached by the football player Paul Munksy to write love letters to his crush. Although all seems well, everything gets complicated due to a secret that Ellie holds. The Half of It has a brilliant storyline that focuses on these two teenagers trying to satisfy their dreams and drives. The story gently casts light on many issues with impeccable comedy to lighten the load.
Where to stream: Netflix
9. To All The Boys I've Loved Before
This movie is a modern teen comedy film with exceptional performances by Lana Condor, Janel Parrish, and Anna Cathcart. It is the story of how a teenager's love letter for all her crushes gets released without her consent. Dealing with the havoc a teenager feels when their secret crush is revealed, this story casts a subtle comic touch on those relatable struggles that follow. A strong and well-acclaimed comedy of the current times, this is one movie that most teenagers could relate to.
Where to stream: Netflix
10. Love, Simon
This 2018 American teen comedy film is about a homosexual who struggles to discover himself. It deals with the complexities of falling in love in a mystical environment, telling the story in a charming and enlightening tone. The film addresses the confusing times the current teenagers live in, paired with bittersweet comedy. If you would like to watch a contemporary coming-out comedy, we would suggest this one.
Where to stream: Prime Video
11. 21 Jump Street
The classic teen comedy, 21 Jump Street revolves around teenagers who turn into undercover agents for their high-school prom. What would happen when these immature teenagers discover themselves, is expressed through the phenomenal performances of the starred ensemble. This is one comedy-teen film you can't miss watching.
Where to stream: Sony Pictures
12. Back To The Future
This is not a teen comedy movie, but since it is science fiction with teenagers as protagonists, we just couldn't resist adding it to this list. The movie directed by Robert Zemeckis revolves around a character ahead of its time. Michael J. Fox's character is friends with an eccentric scientist. What would happen if one of the experiments puts him in a compromising position and impacts his future is what the story is all about. With smart writing and comedy that resonates with audiences of most ages, this is a must-watch teen comedy.
Where to stream: Netflix
13. Say Anything
The plot of Say Anything revolves around an optimistic Lloyd played by John Cusack and his attempts to make the A-grader Dane played by Ione Skye, fall in love despite the regulations set by her overprotective father. This coming-of-age film has a refreshing take and is hilarious in its way. It is as realistic as possible and deals with the emotions of two individuals sensitively, making it a must-watch rom-com from this teen comedy genre.
Where to stream: Prime Video
14. Adventureland
This is a film that deals with the popularity stigma that a teenager may find themselves craving for. The story focuses on a simple teenager who dreams of adventuring Europe but ends up in an amusement park for the summer. What unravels next is an expected but real discovery of one's character despite the negativity and chaos that follows. Despite the humorous touch added to most scenes, this is a oneheart-touching teen comedy.
Where to stream: Prime Video
15. Rushmore
Critically acclaimed as one of the greatest films of its time, Rushmore, directed by Wes Anderson, is the story of a school senior who is trapped amidst an unusual love story. The phenomenal performance of Bill Murray puts an emotional touch to this comedic film. The effortless writing portrays the pain of changing times in a teenager with subtle humor, making this coming-of-age film a definable teen comedy.
Where to stream: Prime Video
16. Dazed And Confused
If you are looking for a teen comedy with realism, the 1998 film Dazed And Confused should be on your list. The story unravels itself in a single day and is taken forward by the most star-studded actors of today. You would be surprised at how hilarious even everyday mundanity could get. As the story dwells in the '70s, this reminiscing movie starring Parker Posey, Matthew McConaughey could also be watched with your parents.
Where to stream: Prime Video
17. Pitch Perfect
A movie that is exceptional in every aspect in the teen comedies genre. This 2012 release starring Anna Kendrick, Rebel Wilson, Hailee Steinfeld, and many more, is a music-inclined comedy film. It is the story of how music brings everyone and almost everything together. With several iconic scenes and dialogues, the movie has become a franchise post its release. So, if you need a film that subtly speaks of girl-power, add this hearty film to your list.
Where to stream: Netflix
We are sure that most movies in our list of teen comedy movies would have you rolling on the floor. This list has a movie for every generation. So, bring your bucket of popcorn for a teen comedies movie marathon.
The following two tabs change content below.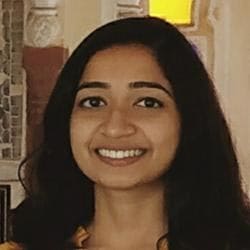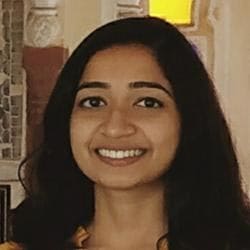 Deepa Rachel Thomas holds a master's degree in English from the English and Foreign Languages University, Hyderabad. She has experience editing academic content for research scholars, reviewing the work of several B2B clients, and working closely with fiction/non-fiction writers. She worked as a mentor for young children at an NGO that focuses on helping children develop their language and soft… more